Contact Us
Terminal Blocks
Terminal block is types of electrical connectors.It is to be a connector that allow multiple circuits to be wired at a single location. It involves screw-in type,plug-in type and PCB type.Products are intended for field wiring terminations of discrete wire, in a variety of panel mount, free hanging, and PCB applications...
Barrier terminal block are available inDual barrier type,Tri-barrier and double row type.Each type is applicate toinduvial industry domain.But all of them are designed for power application.Atransparent openable plastic cover is incorporated to terminal as a safetyprotection for people.Barrier termi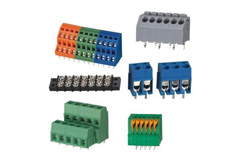 PCB spring terminal block is a highperformance connection and convenient installing blockWire can be connected and removed quicklyand easily.save much time on its wiring.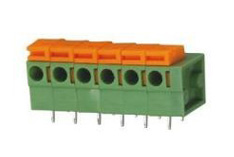 Plug-in (pluggable) are available in screwmodel,spring plug model,socket model,spring clamp model,through-hone reflow andcage model . Each one has its-own-advantage,and satisfied with differentapplications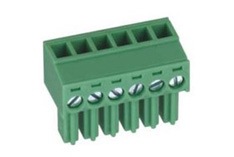 PCB screw terminal block is a board toboard type terminal. Product design is very simple .Usually it is soldered orwelded on the PCB for different applications.